Personal Financial Advice
We can help you increase your savings, build your wealth and protect your retirement.
Personal Financial Advice
Pension Testimonial
Having stepped out of the PAYE system years ago I was a self-employed businesswoman building my profile and career independently…I let things slip, LIKE MY PENSION!
Adrian and the guys at Greenway were fantastic when I needed a financial advisor. I was met with a depth of knowledge, and a caring, professional approach to getting my set up with the best options for me.
-Martina F
Personal Financial Advice
I had the very good fortune of receiving some advice from Greenway Financial Advisor's, their in-depth and knowledgeable advice was above and beyond what I had hoped for.
They were incredibly friendly, professional, efficient, and most importantly helpful. I would highly recommend them to anyone who needs a financial advisor.
-Brendan L
Life Protection Testimonial
I recently changed my mortgage protection insurance with Greenway Financial Advisors. This was the easiest process of getting quoted and putting a policy in place that I have ever experienced.
Debbie was available at any time to answer my queries and she has great knowledge and expertise with the insurance products they offer and she didn't blind me with jargon. I'm delighted to have found a financial advisor I can trust.
– Enid M
No matter what your financial situation is, knowing where your money is going each month is essential. Having a budget helps you be more in control of your finances and let you save money in the short and long term.  Here is how you can budget your money easily: 1....
read more
Are you self-employed and filing your income tax return every year? This article is for you. If you want to save money on your taxes next year, know that there are many ways to do it. Filing your taxes can be a boring activity and something you don't necessarily look...
read more
Our life insurance & pension partners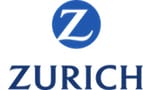 Greenway Financial Advisors Limited is regulated by the Central Bank of Ireland. Registered No. C168372