Financial planning is the key to securing your financial future. Greenway Financial Advisors provides everything you need to set yourself up for long-term personal finance success.
Get help from experienced business consultants and reap the advantages. We help business of all sizes. Find out what we do and how we can improve your company.
Financial Advice For Individuals & Businesses!
Financial advice is the process of helping people make informed decisions about their money. It can encompass everything from creating a budget to investing for retirement.
They typically have expertise in one or more financial areas, such as financial planning, insurance, mortgages or investment. They go through your financial life with you and give you advice and recommendations on making more efficient use of your money and making a financial plan to help you achieve the goals you have set for yourself. Also, they should look at the financial risk to your family and review the insurance protection you have in place.
A financial advisor should be qualified and, if selling or advising on regulated financial products, be regulated by the Central Bank of Ireland. Don't be afraid to ask about their qualifications and their Central Bank registration number.
Call
01 853 2727
for your no obligation initial consultation
Book a Free 1:1 Initial Consultation
Let's get on a call to discuss your personal and business finances with our experienced financial planners!
Testimonial
Having stepped out of the PAYE system years ago I was a self-employed businesswoman building my profile and career independently…I let things slip, LIKE MY PENSION!
Adrian and the guys at Greenway were fantastic. I was met with a depth of knowledge, and a caring, professional approach to getting my set up with the best options for me.
-Martina F
Testimonial
I had the very good fortune of receiving some advice from Greenway, their in-depth and knowledgeable advice was above and beyond what I had hoped for.
They were incredibly friendly, professional, efficient, and most importantly helpful. I would highly recommend them to anyone.
-Brendan L
Testimonial
I recently changed my mortgage protection insurance with Greenway Financial Advisors. This was the easiest process of getting quoted and putting a policy in place that I have ever experienced.
Debbie was available at any time to answer my queries and she has great knowledge and expertise with the insurance products they offer and she didn't blind me with jargon. I'm delighted to have found a financial advisor I can trust.
– Enid M
How a Financial Planner Can Help You?
A financial planner will (or should) do a review with you called the Fact Find to establish
A) What are your financial goals and dreams?
B) What is your current financial position, and how do they match your plans?
C) Do you own your own home? If not, do you plan to purchase one?
D) Are you financially protected if anything goes wrong? Do you need financial advice for buying hearing aids? Do you have medical insurance? Do you have illness cover or income protection provided by your employer or insurance policies?
E) What plans have you made for your retirement? Are you putting money into a pension, or does your employer provide one? Is the amount you are putting into your pension enough to provide sufficient income when you retire?
When you have provided all this information, we will then prepare a plan and recommendations based on your information. We will make recommendations to cover the highest risks first and the amount of money you can afford.
Many people try to bury their heads in the sand and hope their financial problems will disappear, but we all know that is no solution. It's much better to be realistic about your current finances and make a plan. 
So make a decision, get a sound advice – make a plan, and you will feel a lot better.
Best Place to Get Financial Advice in Dublin
Whether you plan to buy a house, pay your bills, arrange for your retirement, or even plan a big life change, managing your money is essential. The sooner you start planning your finances, the better your results. Asking for advice from a professional is an excellent way to lay out your goals and find a way to reach them.
We can provide you a financial plan to follow and guide you along the way. You will clearly understand your financial situation. This will give you the tools to live a secure and stable life.
If you want a whole lifetime financial plan or simply advice on a particular issue, we are here to help. These issues can include budgeting, investments, savings, examining current pension provisions, inheritance issues and planning for retirement.
Financial Planning Services We Provide
Pensions & Retirement
Set up a pension, review your current one or ask for advice. We help you make the best decision.
Life Insurance
Get detailed advice on life insurance. Protect your loved ones and secure their future.
Income Protection
If you're unable to work, income protection can help you make ends meet.
Funeral Insurance
Funeral Insurance can make things easier for your loved ones when you're gone.
Our Life Insurance & Pension Partners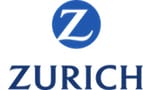 Advice For Your Personal & Business Needs
Our financial plans are custom-made for each individual, couple or family. We make sure all your needs are taken into account. The objective is to improve your financial situation. We guarantee relevant, personalised and sustainable advice, drawing on more than 40 years of experience. Our recommendations can allow you to be financially independent even in an emergency.
Saving money every month can be a challenge. Whether it is for your retirement, mortgage, or children, having some money aside is essential. This is why we are there to help you take control of your finances. We work with you through our advice to build a plan that preserves your wealth, resources, income, and family's lifestyle.
Our entire financial plan supports you in the short term and for a lifetime. Our high-quality financial plan allows you to predict how your finances will look in 1 year and ten years. Thanks to this plan, you will understand how to use your money cleverly while still enjoying life. Choose our complete financial plan now and start planning your future.
Book Your Initial Consultation Now
Step 2: Information
Our advisors will take some information about your situation from you.
Step 3: Advice
We offer you fair and balanced advice about how to achieve your goals.
Book your call now
Start your financial journey.
Hire a Qualified Financial Advisor
We offer a range of services, including retirement planning, life insurance, income protection and more. Our process is simple – we'll have an initial zoom call to discuss your needs and then work with you to create a plan that fits your goals. Let's get started on your financial journey today.
FAQs about Financial Planning Services
Hidden Toggle
Your content goes here. Edit or remove this text inline or in the module Content settings. You can also style every aspect of this content in the module Design settings and even apply custom CSS to this text in the module Advanced settings.
When Should You Get Financial Advice?
When you have a big decision to make or your life is changing, there's a lot of information to look at before making that change.
Should you save or invest your money?
What are your mortgage options?
Which insurance is right for you?
Significant life changes, like weddings and starting a family
Looking after and planning for your retirement
Planning your long-term saving and budgeting
How much will your goals cost?
How Does Asking for Financial Advice Work?
When two options look incredibly similar, financial advice you can trust will allow you to make the best decision for yourself.
Emma needs life insurance. She's gotten three quotes, and they all cost roughly the same. How does Emma choose? She's tempted to go for the cheapest because it's hard to know.
This is where financial advice helps.
Emma's financial advisor knows all these products well and asks her a few extra questions. Her financial advisor can tell her the difference between those insurance policies and how they affect her.
The choice is still entirely up to Emma, and she decides to go for the second cheapest policy because it gives a funeral payment. 
Her father died two years ago, and her mother had to take out a credit union loan for the funeral costs. Emma doesn't want her family to go through that, and the price difference is minimal.
Being asked a couple of extra questions allowed Emma's advisor to understand her situation better. Now Emma has a policy that fits her circumstances due to the financial advice.
How much does it cost?
Your initial call is free of charge. If our services can help you, we will inform you of the total charge in advance.
Most of our plans for the average household are €499.00.
What will I need to get my plan?
We will provide you with a list of what is required.
Generally, we look for bank account statements, annual & monthly costs, pensions statements and other information related to your query.
"*" indicates required fields
Digital marketing is no longer an option—it's a necessity. An effective digital marketing strategy can make or break your business in a rapidly evolving digital era. This comprehensive guide will provide a detailed overview of why you need a digital marketing...
read more
Greenway Financial Advisors Limited is regulated by the Central Bank of Ireland. Registered No. C168372