Financial Advisor Dublin
Consumers make better choices when they have all the facts, costs and risks associated with each option. A qualified financial advisor can help you make these decisions.
As a financial advisor we approach every client as an individual. Creating custom financial plans to suit their life. We're so sure we can help you, if you don't save the cost of your financial plan in 12 months we'll refund our fee.*
*Terms & Conditions apply
Take the guesswork out of your finances. Get expert, qualified financial advice, talk to a financial advisor today .
We have over 40 years of experience in delivering results for businesses of all sizes with our business growth systems
All major providers compared with quick application process & expert advice for a qualified financial advisor.
You insure your home & car. Insure the most important thing, your life. Protect your family in the event of sudden death or illness. 
You're the best person to plan for your retirement, and right now is a great time to start. Pension contributions start from as little as €25 per month.
Getting your mortgage can be one of the most stressful times in your life. As a broker we can help you with get prepared for your mortgage. 
Family firm – Trustworthy advice
Financial Advisor Dublin | Business Growth Services | Pensions | Life Insurance | Mortgage Protection
We help you manage your money & safeguard your future. A financial advisor provides
financial planning services
and gives you
advice on savings, budgeting, personal insurance, pensions and mortgages. 
If you have questions, please give us a call or an email. Greenway Financial Advisors Ltd. is regulated by the Central Bank. As a financial advisor, we offer fee and non-fee financial advice on all of life's major financial decisions.
You should look for a financial advisor when organising mortgages, looking into
pensions
, life protection or investment strategies. Greenway financial advisors can help you develop a short, medium and longterm plan to help you ensure a strong financial future.
How to avoid Inheritance tax (legally) Inheritance tax is something people forget about until it's too late. In 2018 revenue collected over €466.3 million from inheritance tax payments, but it can come as a shock during a time of bereavement. There are loads of ways...
read more
Our life insurance partners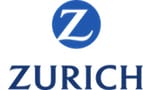 Our Lending partners with brokers Ireland
Greenway Financial Advisors Limited is regulated by the Central Bank of Ireland. Registered No. C168372