Life Insurance is an insurance policy that pays a lump sum on your death. If you have outgoings and expenses that your family might not be able to cover without you, a life insurance policy is vital.
WHAT KIND OF LIFE INSURANCE TO DO YOU NEED?
If you're not sure about the level and type of life insurance you need, think about your current circumstances, and who depends on you.
If you have young children a policy that covers you until your children are adults can be a sensible option.
There are loads of different options with life insurance so make sure you get clear advice from a qualified financial advisor so you can make an informed decision with all your options outlines for you.
Some life insurance options that could be available to you.
Serious illness cover.
Kids covered as part of the policy.
Term insurance that converts to whole of life cover.
Lump-sum vs monthly income on death.
Policy reinstatement.
Separation policy.
Funeral expenses payment.
Additional medial supports.
Guaranteed insurability.
Long term care benefit.
Why use a broker to get life insurance
Brokers work with a number of different insurers, and can sometimes find you a cheaper price, or a product that will give you greater value. 
Brokers are also able to answer your questions and read the fine print to ensure you are getting the right product to suit your circumstances.
As brokers, we're able to help you feel secure in your choices and make sure the paperwork goes smoothly.
How Much Will A Broker Cost Me?
We don't charge you a fee to arrange a policy. We receive a commission from the insurance company, rather than from you directly. Brokers work for you, the client, and we're here to answer your questions.
CONVERSION
This option allows a policy to be changed to a different policy, at the end of the policy term.
This can be done without new evidence of health, which benefits older people changing their policies.
This option must be selected at the time of the original application and makes a premium more expensive.
INDEXATION
An option to adjust premiums & insured amount for inflation. This option aims to allow the original amount to maintain its value over time.
This option increases the cost of premiums over time, and may also increase at a rate that outstrips actual inflation, eg indexation option increases premiums by 3% p/a, but inflation is .6% p/a for the same period.
TERMINAL ILLNESS BENEFIT
A benefit offered by some life companies where a diagnosis of terminal illness, potentially confirmed by the life company's doctors, will cause payment of the insured amount on a life cover policy.
REINSTATEMENT
A benefit offered by some life companies, whereby missed payments up to a stated time, eg 6 months, does not cease cover & terminate the policy.
The policy can be reinstated & continued providing missing payments are paid, including any charges incurred. Evidence of continuing good health may also be sought.
SINGLE / DUAL / JOINT LIFE COVER Policies
A Single Life policy covers one life only. A Joint Life policy covers two people, but pays out in full on the first death, (eg Mortgage Protection, as the mortgage will only have to be repaid once).
A Dual Life policy provides cover on two lives independently, (eg a couple with €100,000 cover each.
The death of the first partner results in a payment of €100,000, but there is still cover of €100,000 on the surviving partner.)
Life insurance providers we work with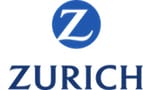 Get life insurance quote now
Compare Major Life insurance companies
Get Quote Emailed Directly To You
Contact Us With Your Questions
Greenway Financial Advisors Limited is regulated by the Central Bank of Ireland. Registered No. C168372